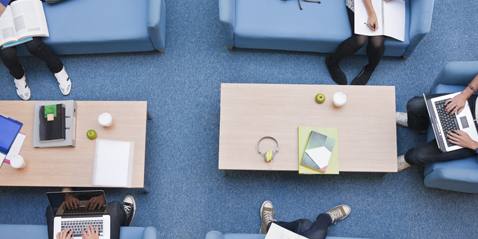 Whether they're new-to-campus freshmen or career-focused seniors ready to take on the world, the start of a new college year is nothing short of stressful, with balancing class work, internships, study groups and much-needed downtime. And the last thing this population needs to add to its plate are concerns over student identity theft and student loan fraud. Unfortunately, both are a growing threat and students are vulnerable.
In 2017 alone, there were nearly 14,000 identity theft complaints affecting those 19 and younger. And according to the Federal Trade Commission's Consumer Sentinel Network Data Book for 2018, reports of federal student loan fraud increased by 119%.
Escalating numbers like these beg the question of why identity theft for this age group is on the rise. Simply put, college students are an easy target. Most have clean credit reports, attracting scammers eager to secure approval on new credit lines. Often completing paperwork like medical forms or financial documents on their own for the first time, students also at times forget to protect personal information, such as social security numbers.
Information is power and in a recently published article, College Identity Theft: A Growing Problem, personal finance website The Balance shares insights as to why college students are particularly vulnerable, what actions to take if students find themselves victims of identity fraud or theft and more.
Here are some simple steps students can take to avoid adding "victim" to their resumes.
Have sensitive documents mailed to either a P.O. Box or their home addresses.
Shred credit card offers, often pre-filled with information scammers can use to secure cards for themselves, and financial statements.
Never lend credit or debit card information to friends or roommates.
Avoid using shared computers for anything that requires identification or banking information, if possible. If not, be aware of those around you who may be watching and always clear all browser and download data when finished.
Secure all electronics – laptops, mobile phones, tablets, etc. – with strong passwords to protect your information in case of loss or theft.
Gaining an education is pricelessbut becoming a victim of fraud comes at a high cost. Keeping information secure and watching out for would-be scammers will help put students on the path to a successful school year and a bright future.