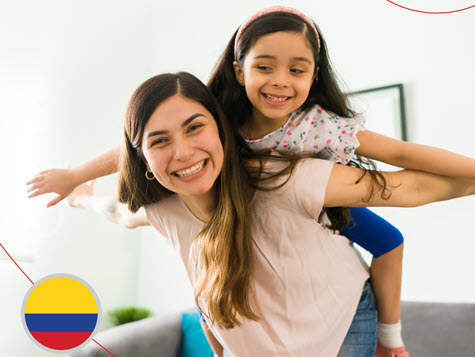 It's fast and affordable to send wire transfers to any bank account in Colombia!
Now, you can send an online money transfer to any bank account back home starting at $0 fees* by selecting 'Direct to Bank Account' as your receive method. Your loved ones will receive money transfer directly in their bank account, letting them skip a trip to the store.
Send money transfers online to take advantage of these low fees, or, if you need to pay for your transfer with cash, find an MoneyGram agent location near you.
Learn more about how to send international money transfers online, at a MoneyGram location or with the MoneyGram Online International Money Transfers app for Apple or Android.

*A currency exchange rate may apply. MoneyGram makes money from currency exchange.