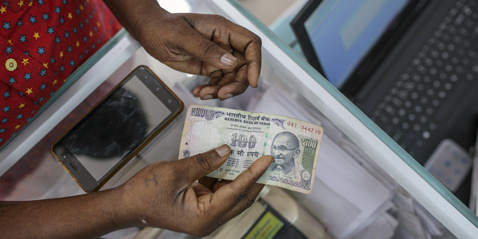 Over the years, I've traveled widely for both personal and professional ventures. After experiencing the richness of diversity from around the world, I believe that while people are different in many ways, we also share universal values such as future aspirations for our children, educational achievements or health and longevity. But in an age where millions of consumers still lack access to traditional banking services, it's now time to factor in a universal desire for financial inclusion.
Many of our customers' first steps toward financial inclusion start with money transfers. And for more than 80 years, we've been happy to be there, providing physical access, choice and convenience to them regardless of whatever major city or small town they call home. Of course, since our story began, much has changed in the money transfer business – especially the technology. And as that has impacted customer expectations, we have adapted as well.
Be it through an app or even a new partnership, technology advancements continue to change the landscape when it comes to making financial inclusion a reality for underbanked populations. For fintech brands, the impact of emerging technology and its business benefits usually kick off quite a bit of chatter, headlines and predictions. Personally, I believe fintech also changes our perspective on consumers and our dialogue with them is what matters the most.
As our company and industry continue to evolve and propel financial inclusion forward, consumer demand drives us to critically and authentically connect with them and strategically think about what they really want and need to ensure that we provide services with choice and convenience at the center of their creation.
Our network capability strength stems not just from our physical presence, but also from our efforts and perspective within the digital space. We leverage our licenses and provide a direct platform with a very clever strategy around partnering with existing agents and other fintech-type players to expand our reach. Sometimes that is directly through the MoneyGram brand and in other cases, perhaps through our partners' brands that resonate in particular communities.
We have an amazing opportunity to shape financial inclusion and inspire financial confidence. Technology has made the world smaller, and it has also broadened horizons and made services that many of us take for granted more accessible. I strongly believe we are a trusted service with a brand that resonates in the communities in which we work and I can't wait to share more with you in future blogs.