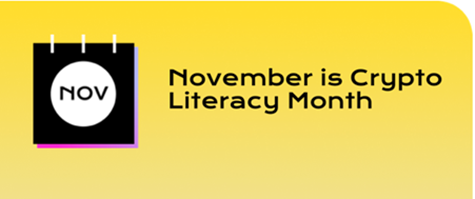 In supporting our commitment to innovation in financial services, MoneyGram would like to share this information from our partner Coinme.
Coinme and CoinDesk have partnered to launch a global cryptocurrency literacy initiative, CryptoLiteracy.org, to promote broad consumer education of digital currencies. November 2021 is the first inaugural Crypto Literacy Month designed to bring more awareness and education to crypto.
The initiative is challenging consumers around the world to benchmark their cryptocurrency literacy by taking a knowledge-based quiz at cryptoliteracy.org.
This quiz takes only a few minutes to complete. Your score will be emailed to you along with tailored courses provided by CoinDesk to close any knowledge gaps on key crypto concepts!