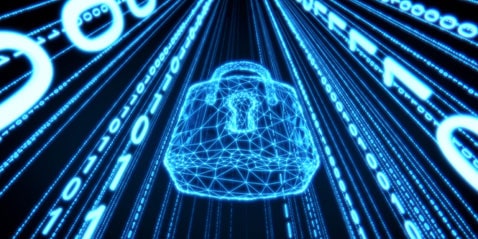 Are cyberattacks a concern for your business? They should be. However, an alarming number of companies fail to make cybersecurity a priority. Many small businesses feel that they are too insignificant to be a viable target. Others fail to implement a reliable, multi-tiered strategy that encompasses the networks, computers and programs throughout their entire organization. What these companies fail to realize is that they are not only exposing themselves to a possible breach, they are putting their customers at risk as well.
At MoneyGram, protecting customers is a top priority. They are the very lifeblood of our business. We owe it to them to do our best to ensure their data is safeguarded by investing in a robust security program that also serves as an integral part of our company culture. That means moving beyond the mindset that cybersecurity simply involves installing antivirus software and leaving it in the hands of an IT department. It takes an entire team effort with the understanding that all possible scenarios and outcomes are to be considered and everyone is personally responsible.
It all starts with our employees, who are educated about cybersecurity and risk management on day one as part of our initial onboard training. Every team member is taught how to identify trusted websites, instructed not to open email attachments from unknown sources and to only use strong passwords for company devices and online authentication. Sounds easy, right? Not so. A recent report found that 63 percent of confirmed breaches were caused due to weak, reused or stolen passwords. That's why we incorporate and constantly reinforce these simple best practices, which in turn have a huge impact on enhancing our company's overall security.
This defensive way of thinking extends to our customers as well. We truly have created a customer-first business model and do everything we can to keep them safe. That's why we share these proven strategies with them and take a proactive stance in safeguarding each of their transactions. As part of our security measures to protect our customers and the integrity of our network, we require more information about our customers than what is currently required by law. In doing so, our industry-leading compliance processes and cutting-edge technology enable us to detect and prevent more than $32 million of suspected fraudulent activity each month.
It's also important that we prioritize customer data. Again, "customer first" is our mantra. We anticipate threats and have a contingency plan in place for how to respond in the event that a cyberattack does happen. Our compliance team takes the initiative and tests our infrastructure as often as possible. We understand that it's crucial for every company to identify where its vulnerabilities lie and know what to look for, since it has been estimated that more than half of all company breaches go undetected for months.
Cyber threats are constantly evolving. That's why we stay vigilant and anticipate how and where hackers are likely to strike next. Awareness is the best strategy and there are certainly some tried-and-true practices that everyone should implement right now. Unfortunately, there's not really a one-size-fits-all cybersecurity program. Priorities and needs are different, depending on the business and market, and it doesn't come cheap. Worldwide security spending for 2019 has been estimated to cost more than $124 billion. However, the price we would pay for failing to act would end up costing us – and our customers – a whole lot more.