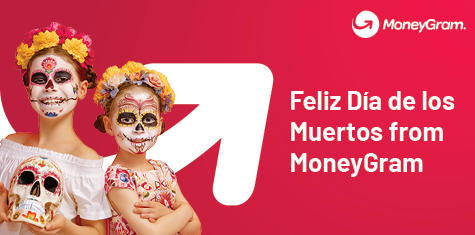 A yearly tradition among Mexicans across the globe, Día de los Muertos is a celebration to remember friends and family who have passed away.
Loved ones of the deceased set up altars with candles to help guide their spirits back home, along with food in case they have an appetite. Additionally, family members leave the favorite items of the departed at the altar.
After honoring the dead, Mexicans celebrate Día de los Muertos with traditional foods like tamales, pan de muerto and calaveras at their loved ones' gravesites. During this time, they clean tombstones, sing songs and introduce new family members the deceased didn't meet when they were alive.
Artistic paper-mache and plastic skeletons are also put together to honor their ancestors during the two-day festivities. This signifies that death is a part of life; one day, they will also be skeletons. The skeletons are often created to do fun activities like playing the guitar, dancing or making food.
Supporting your loved ones during this celebration can be difficult when living far away, but MoneyGram makes it easy.
Now, you can get $0 fees* on your first online transfer when you pay with your bank account or debit card! Reliably send money directly to a bank account, debit card or for cash pickup at a store near your receiver in Mexico. Send Money to Mexico using a bank account, debit card online or with the MoneyGram® Money Transfers App today!
Plus, your receiver will get more of what you send with our great exchange rates.
Whether you're near or far, send money back home today in the MoneyGram® app, on our website or at your local MoneyGram store.
*Valid when paying with a debit card or bank account. Excludes domestic transfers in the US. A currency exchange rate may apply. MoneyGram makes money from currency exchange.