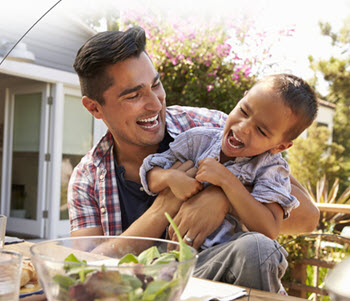 Celebrate Dad this Father's Day with convenient and affordable money transfers.
You can save 50% off your online transfer fee with code MONEYGRAM50 for USA and CANADA50 for Canada just in time for Father's Day.
Plus, the savings can stack up even more! You can earn up to 40% off future transfers when you join MoneyGram Plus RewardsTM, our no-cost loyalty program.
Send money online now to take advantage of these online savings. Or, if you need to send in cash, find an agent near you.

*A currency exchange rate may apply. MoneyGram makes money from currency exchange. Limited time offer for online transactions only, valid through June 30, 2021.