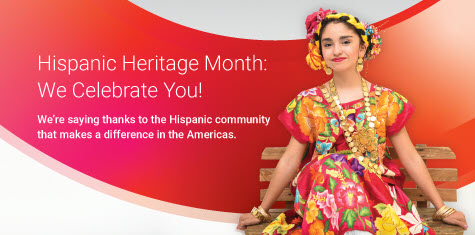 National Hispanic Heritage Month is here, and we want to help you celebrate the family and ancestry that make the Hispanic culture so strong.
That's why we're offering 50% off online transfer fees with promo code MONEYGRAM50 for USA and CANADA50 for Canada. Our online services are fast, convenient and reliable, and let pick the receive method: Direct to Bank Account or Cash Pickup.
Send money online now to take advantage of these savings today!
Learn more about how to send international money transfers online, at a MoneyGram® location or with the MoneyGram Online International Money Transfers app for Apple or Android.

*A currency exchange rate may apply. MoneyGram makes money from currency exchange. Limited time offer for online transactions only, valid through October 15, 2021.