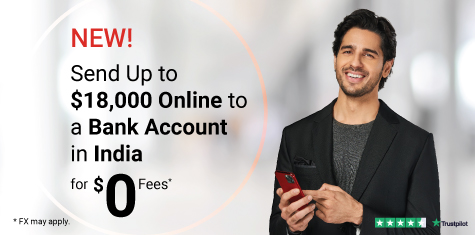 You can now send over ten thousand dollars, up to $18,000 in a single online wire transfer to a bank account in India when you select Online Bank Account as your payment method online or with the MoneyGram App.
Ready to get started? Download the MoneyGram app for Apple or Android free or visit moneygram.com on your desktop, laptop, tablet or mobile device.
How to Find a MoneyGram location near you in India.
*A currency exchange rate may apply. MoneyGram makes money from currency exchange