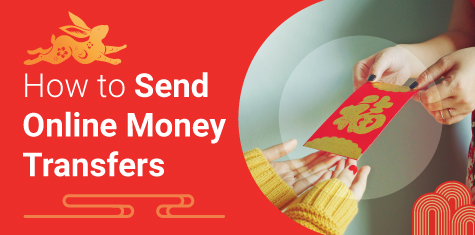 Sending money with MoneyGram online for the new year is one of the easiest and most affordable ways to get funds to your loved ones back home!
We know our services are easy and affordable, but don't just take our word for it! See what other users just like you have to say about our services:
"I've always had a good experience using MoneyGram. Transfers are quick, and the process is easy." - Kevin, United States

"Quick and easy for my wife to send money back to China." - James, United States

"I've been sending money to my family in Indonesia and never have a problem, thank you." - Maria, United States
Plus, we're offering 100% off online fees* to celebrate the new year! Enter promo code UNITED100 on the Summary screen at checkout to take advantage of this offer today.
Ready to get started? Visit our website or download our easy-to-use app for Android and iOS and experience a whole new way to send online money transfers.
*A currency exchange rate may apply. MoneyGram makes money from currency exchange.