MoneyGram® has launched four additional cryptocurrencies which are now available to buy, sell or hold via the MoneyGram mobile app.
These include Chainlink (LINK), Polygon (MATIC), Dogecoin (DOGE) and Stellar Lumens (XLM); and these four coins join the three coins introduced at launch, including Bitcoin (BTC), Ethereum (ETH) and Litecoin (LTC). The service in the MoneyGram app now gives MoneyGram customers in nearly all U.S. states and the District of Columbia the ability to trade and store a total of seven cryptocurrencies by using the Company's leading mobile app.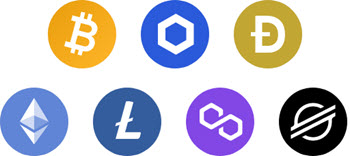 Launched in early November, this new and innovative feature is the latest crypto-related service launch from a company bringing real-world cryptocurrency and blockchain use cases to life. From on/off-ramp services for digital wallets through partnerships with Coinme, Stellar and G-Coin, to cross-border settlement through Circle's USD Coin (USDC), to the new ability to buy and store crypto simply by using its app, MoneyGram is pioneering cross-border payment innovation and blockchain-enabled settlement.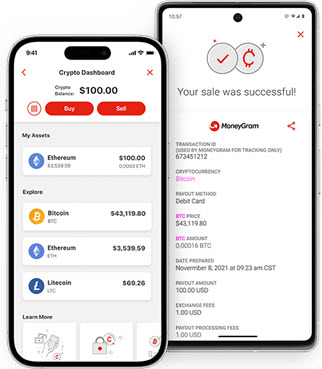 MoneyGram is expected to continue to expand its future selection of crypto coins as well as availability of the new crypto feature to other markets in 2023, as global regulations allow.

For more information, please the MoneyGram US website or the original launch press release.