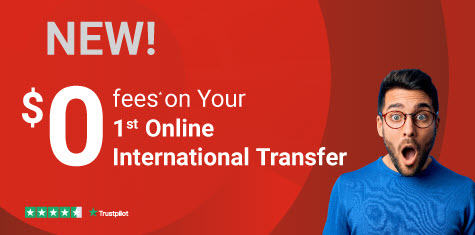 Have you been waiting to try MoneyGram's fast and reliable online money transfer services? Right NOW is the best time to get started. You can send your first international money transfer online for cash pickup, to mobile wallets or to bank accounts for $0 fees*, no promo code needed.


Here is how to send your first international money transfer with $0 fees*
Download the MoneyGram® app for Android and iOS or visit the MoneyGram website to create a profile or log in.
Select the country you want to send to, almost anywhere in the world.
Unlock $0 fees and send money home online.

*A currency exchange rate may apply. MoneyGram makes money from currency exchange. Not applicable for payments with a credit card.
Available to new MoneyGram Online users after creating an online profile. Not valid on domestic transfers or in-store cash payments. MoneyGram reserves the right to cancel this promotion at any time. This promotion cannot be combined with any other offers.