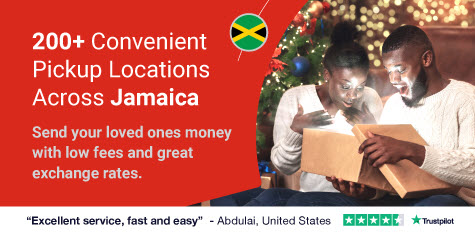 This holiday season, it's easy for your loved ones to receive money.
Whether you send a money transfer to Jamaica as a holiday gift or for bills and essentials, your family and friends will love the convenience of picking up cash at more than 200+ locations across the island.


We're always working to open new money transfer locations in Jamaica - so explore the updated list using our online store locator.
Send money online, in our mobile app or, if you need to pay for your transfer with cash, find an agent near you.