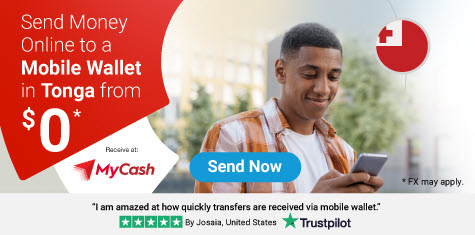 It's fast and affordable to send money to a mobile wallet in Tonga.
Now, you can send money to a mobile wallet back home from just $0 online or in our app. You'll love the low fees, and your family and friends will love receiving money without a trip to the store.
Send money online or in our highly-rated mobile app today on iOS or Android, or, if you need to pay for your transfer with cash, you can find a MoneyGram location near you.

*A currency exchange rate may apply. MoneyGram makes money from currency exchange.