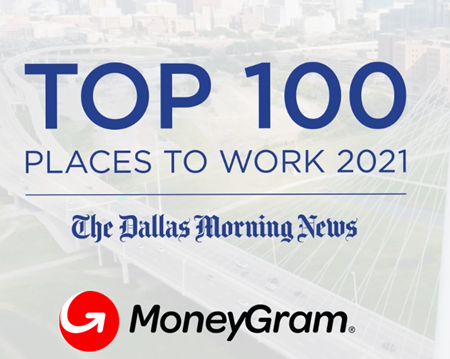 We're thrilled to announce that out of the nearly 4,000 companies that applied, MoneyGram has been recognized as one of the Top 100 Places to Work and Top 25 Places to Work out of large companies in Dallas by The Dallas Morning News!
This award is part of the Top Workplaces program, the leading employer recognition program in the United States. Awards are based entirely on employee feedback, making it one of the world's most objective and credible employer recognition programs.
With the momentum across many areas of our business, it's exciting to receive this recognition that celebrates and highlights our people-centered culture. We're thankful for our incredible employees across the entire organization and everything they do to make MoneyGram a great place to work!
#TopWorkplaces #Top100PlacestoWork #Dallas